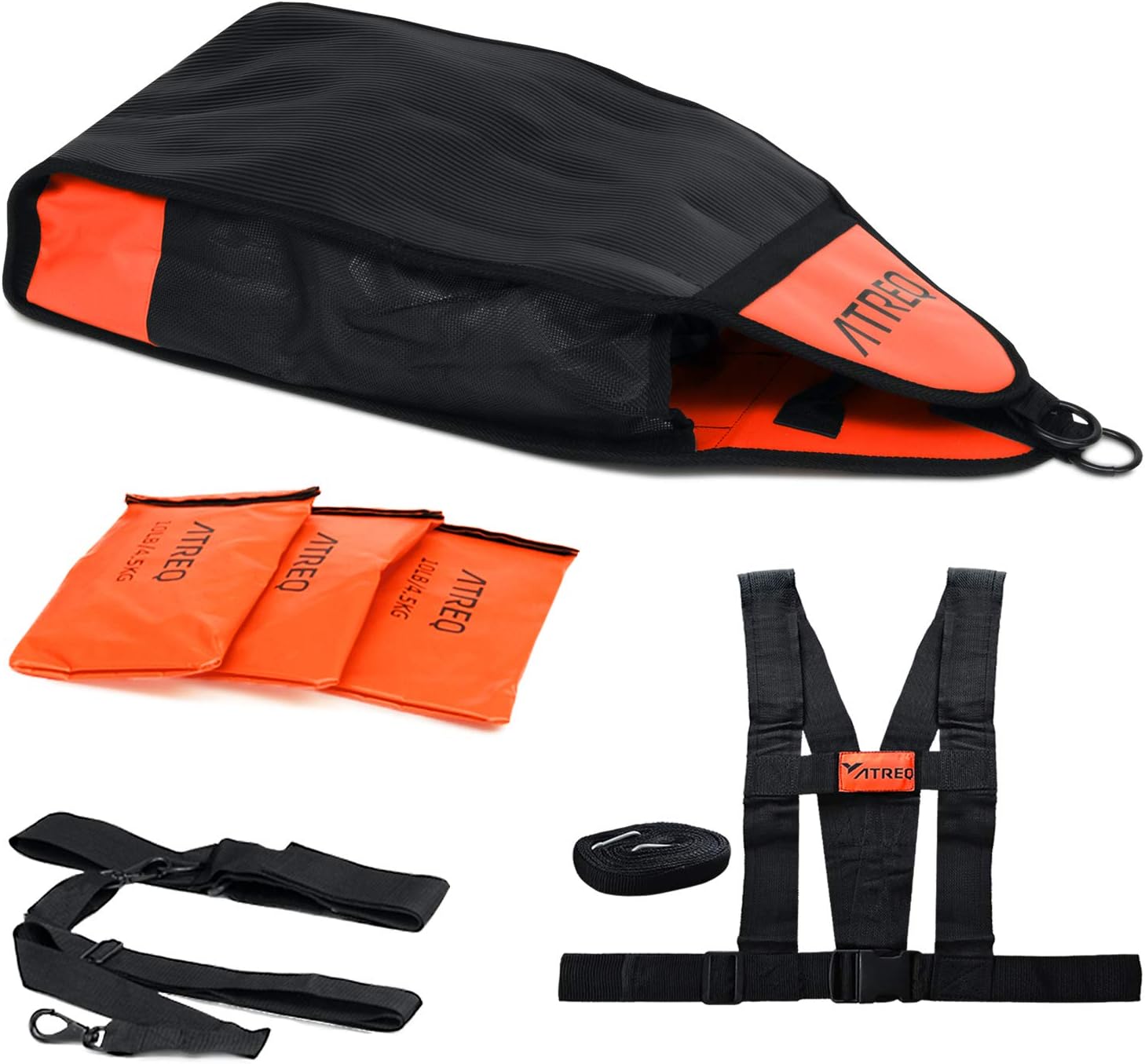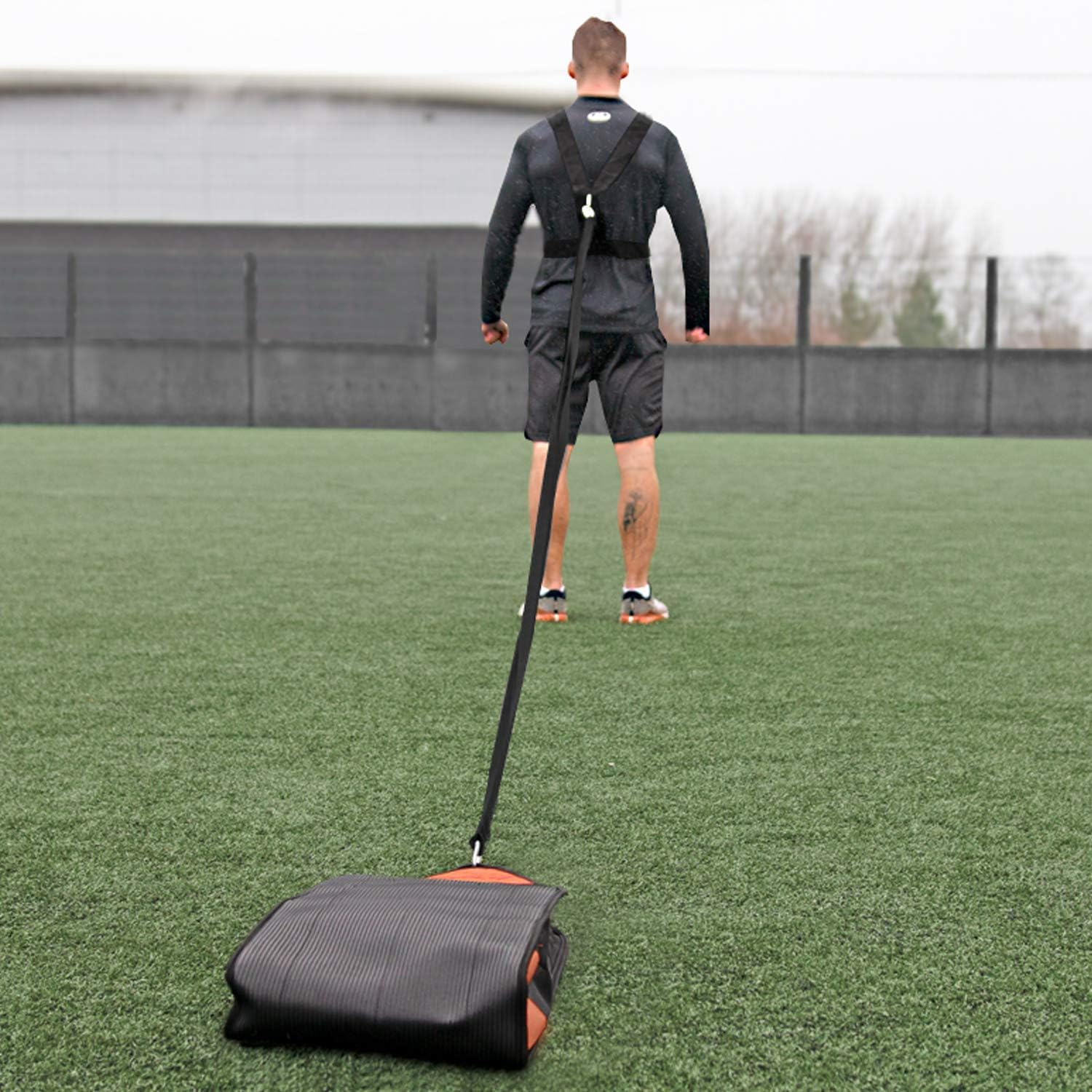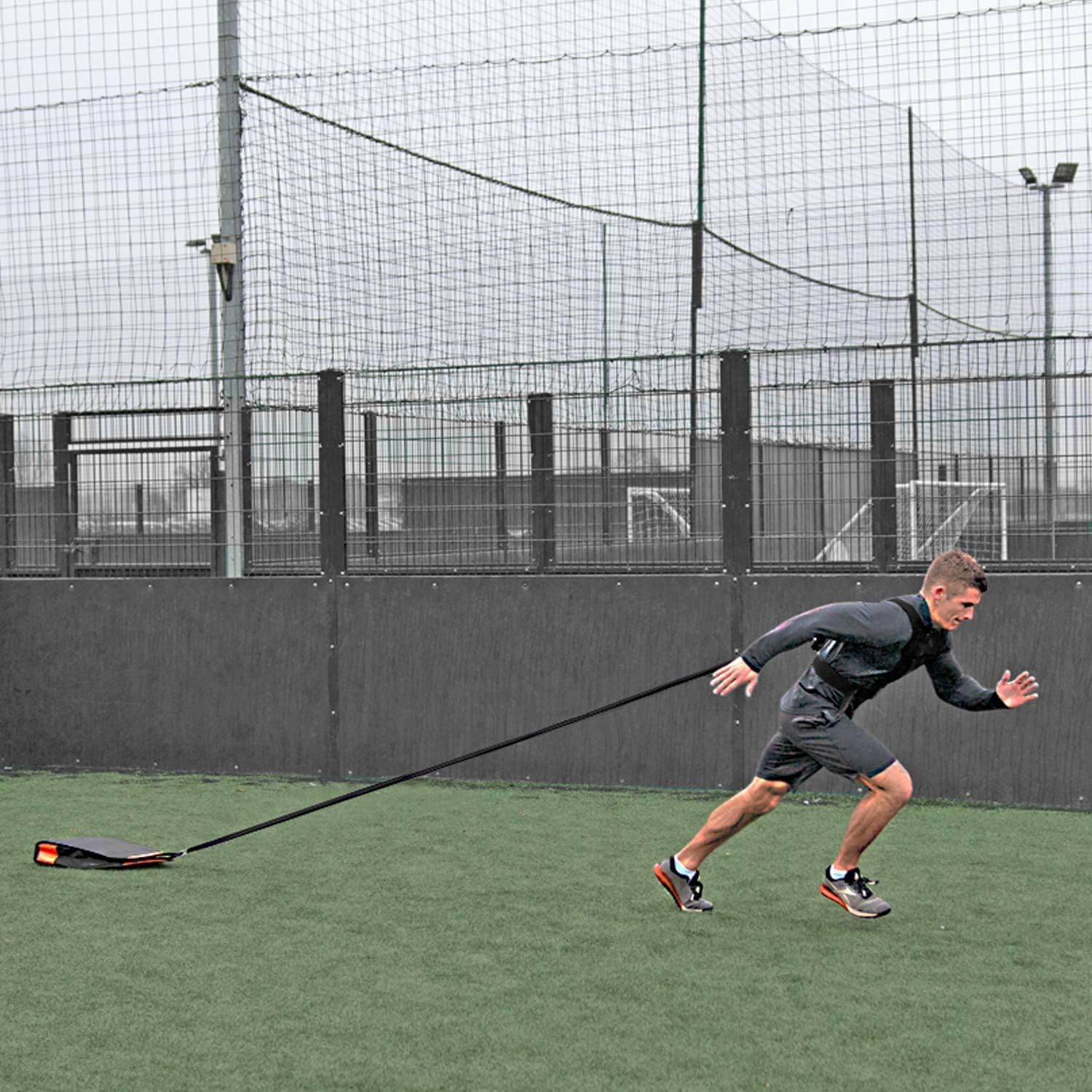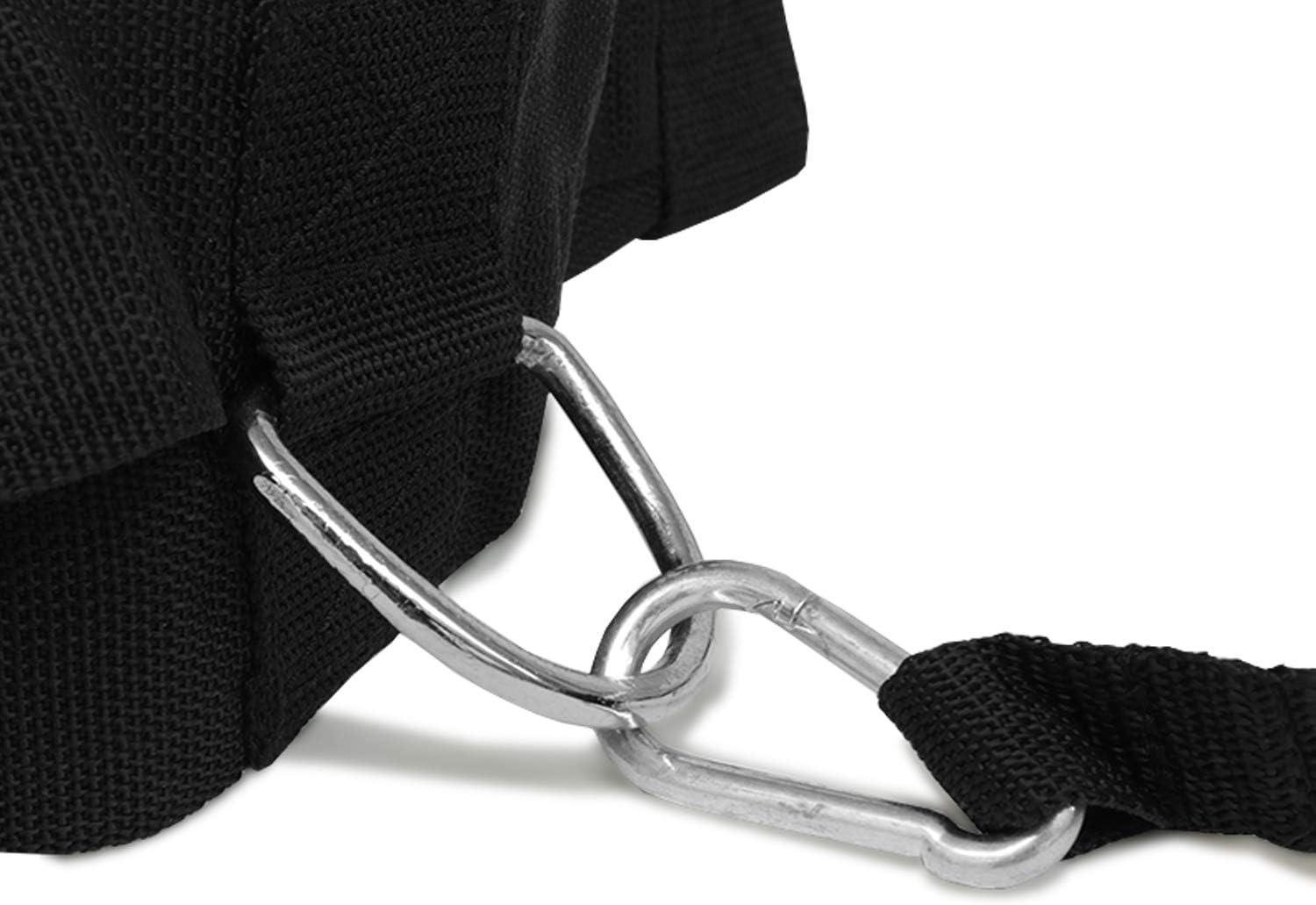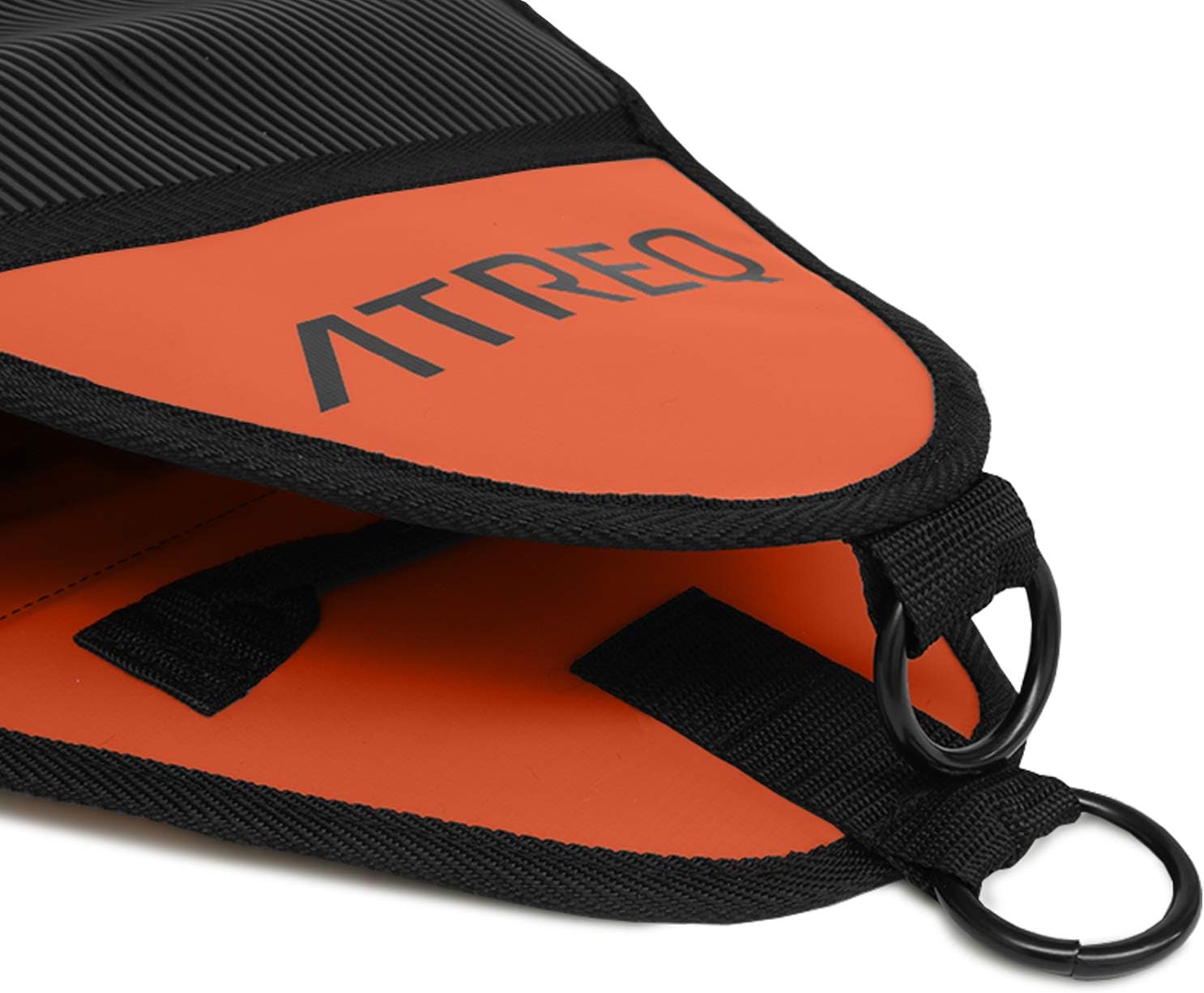 ATREQ SPEED TRAINING SACK
The ATREQ Speed Training Sack is a versatile tool in any athlete's exercise program.
Made of heavy duty PVC and rubber, it is suitable for use on a number of surfaces such as artificial turf, wooden gym floors, grass or sand.
This drag sled comes with three durable inner weight bags that can hold up to 4.5kg each and two belt options including a padded shoulder harness and waist belt along with a connecting lead for multi-directional training.
The drag sled is great for explosive acceleration and power building in the legs, core, and upper body as well as helping to improve agility movement.
Note that this product comes unfilled without any weights – perfect for athletes committed to their success!
What is included
1 x Speed Training Sack.
1 x Padded Shoulder Harness + Connection Lead.
1 x Waist Belt.
3 x Inner Weight Bags.
Features
Develop explosive power.
Resists your sprinting by forcing you to tow a weight in the Sled.
Perform short distance sprints to boost leg power and stride length.
Create drag for lower body muscle training.
Increase resistance by adding more weight.
Designed for both indoor and outdoor use.